ABOUT MIKE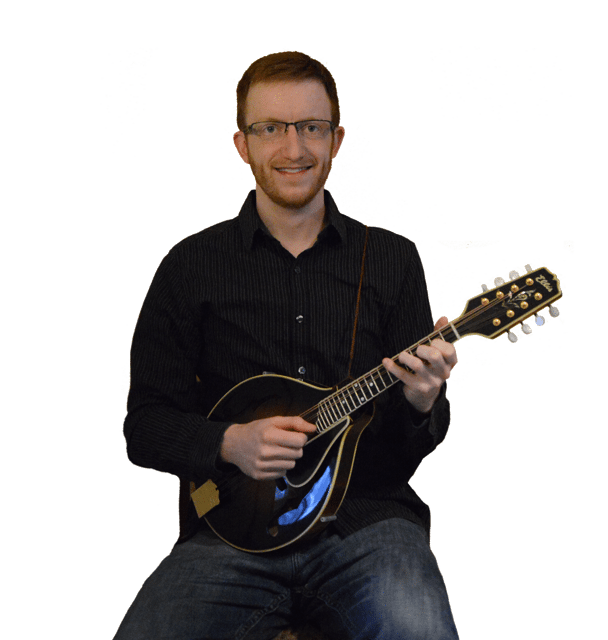 Mike Hedding has been a staple of the Minnesota bluegrass scene for the better part of a decade. He first started playing mandolin in 2005 while he was studying at the University of Minnesota. He had been listening to classic rock and jam bands for years, but started to develop his taste for bluegrass while learning the mandolin. He quickly decided he needed to widen his talents and picked up the banjo.
He caught on quickly and found himself playing with an established band, Blue Wolf, just three years later. His talents didn't go unnoticed, as the up-and-coming, Wisconsin based bands The New North String Band and Sweetgrass scooped up his banjo/mandolin stylings just a year after joining Blue Wolf. He worked on his first full-length CD project with The New North String Band and penned a banjo tune called Up Above the Timberline for the album.
He moved back to the Minneapolis in 2011 after living in Madison for over a year playing fulltime with Sweet Grass. During that time the band won the Minnesota Bluegrass and Old-time Music Association's Race For A Place band contest and came in 2nd in Rockygrass' esteemed band contest.
His whirlwind introduction into the genre soon found him in the field of teaching. He started teaching mandolin and banjo in 2009 and now teaches mandolin, banjo, bass, and guitar fulltime. He has been studying Monroe-style mandolin with mandolin master Mike Compton since 2012 and remains self-taught on the banjo, utilizing classic bluegrass recordings and books to hone his craft.
In February 2014 he traveled to Nashville, Tennessee to do the banjo work on No Grass Limit's all original project, which was produced and recorded by dobro legend Randy Kohrs at Slack Key studios. His playing can be heard on the same tracks as Tim Crouch, Dustin Benson, and Randy Kohrs himself.
He is currently a full-time member of The High 48's, Kind Country, and The Katey Bellville Band.